Best Wedding Photographer In Patna
Moments Studio

Love is the poetry of the senses. It lingers in the heart and soul, forever etching its beauty into our lives.

- Ajit Singh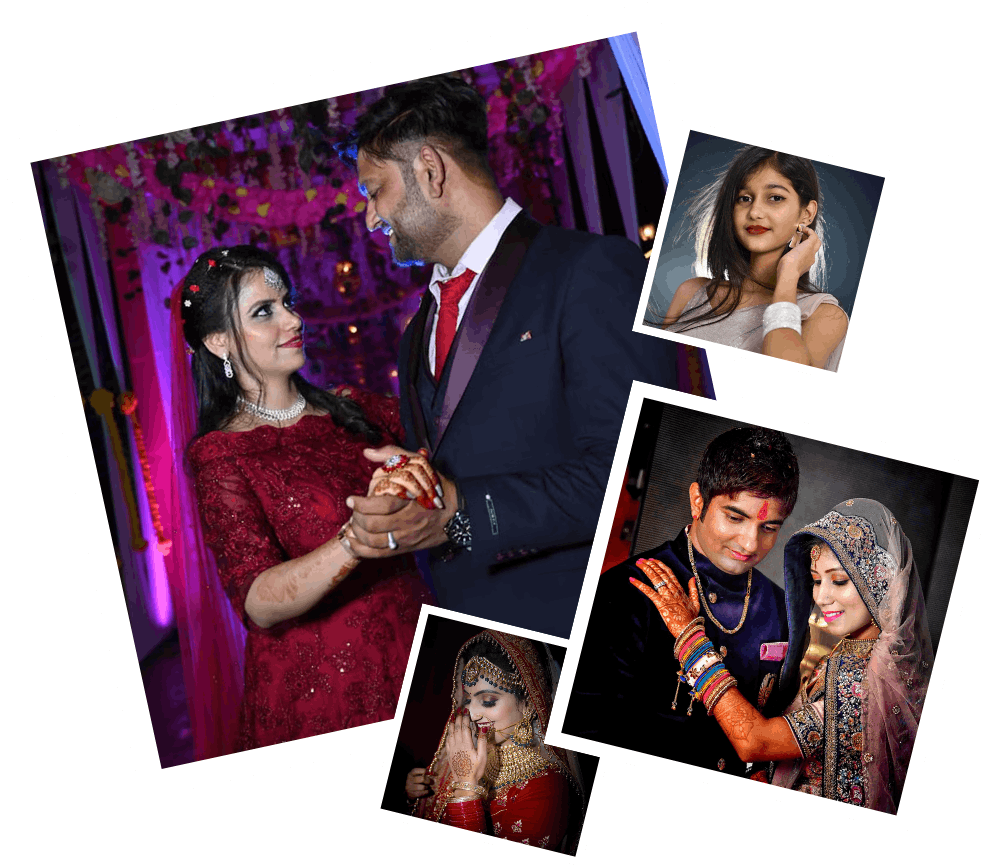 Greetings from Moments Studio
The Best Wedding Photographer In Patna Bihar
Hey there! Welcome to Moments Studio – where your love story gets painted with emotional brushstrokes! We're the best wedding photographers in Patna, Bihar, capturing the timeless charm of weddings. Step into our world for dramatic bridal shoots, fun Jaimaaland Galsedi, and romantic wedding moments. We'll turn your big day into a romantic novel with unique poses. Let's make ordinary moments extraordinary!
Our wedding photographer in Patna believes every click tells a tale, much like the unforgettable lines of an Indian movie – "Tum ho paas mere, Saath mere ho….Tum yun. Jitna mehsoos karoon tumko, Utna hi paa bhi loon" Trust Moments Studio to tell your love story in frames that will transport you back to those special moments long after the wedding bells' echoes have faded. Because, in the end, every love story deserves its cinematic masterpiece, and we're here to script yours.
Tailored Packages for Every Occasion
Continuous Innovation and Upgrades
Unforgettable Memories, Every Time
Schedule A Consultation With Our Top Patna Wedding Photographer!
Are you looking for the most exceptional candid wedding photography in Patna? We can help you! Find the best wedding photography packages that suit you and let's plan a remarkable wedding journey together!
Call Now!
We Capture Souls in Every Frame!
Wedding Photography Services Of Patna Wedding Photographer
Explore the enchanting wedding photography services of our Patna Wedding Photographer. Book the magic, feel the romance, and let your wedding day unfold in frames of pure delight with us!
Why Choose Moments Studio
As Your Top Wedding Photographer In Patna Bihar?
Stop searching for the best wedding photographers in Patna! Our experienced professionals will capture your magical moments like a fairy tale. Here's why:
Professional Photographers
Our wedding photographers have the skills, knowledge, and a great eye for capturing every special moment.
Passion For Storytelling
Our Patna Wedding photographers can turn your wedding day into a beautifully documented wedding tale.
Proven Track Record
Our portfolio serves as a reference to our ability to consistently offer memorable wedding photography.
Artistic Excellence
Our wedding photographer in Patna adds an artistic vibe to every moment they capture using new ideas.
Tailored Services
Our candid photographer makes sure that the soul of your Patna wedding can be shown in your wedding album.
Commitment To Quality
Our Patna wedding photographer places a high priority on preserving moments in the highest quality.
Hire Our Best Wedding Photographer In Patna To Get A Bundle Of Joyful Memories!
If you want to capture the true essence of Patna wedding then dial our number and talk with our Patna wedding photographer. We will do everything possible to make your wedding day memorable.
Contact Us
Wedding Images
Captured By The Lens Of Patna Wedding Photographer
Explore the gallery of the top wedding studio in Patna, where each frame is a love note and each shot is a brushstroke painting the masterpiece of your eternal love story.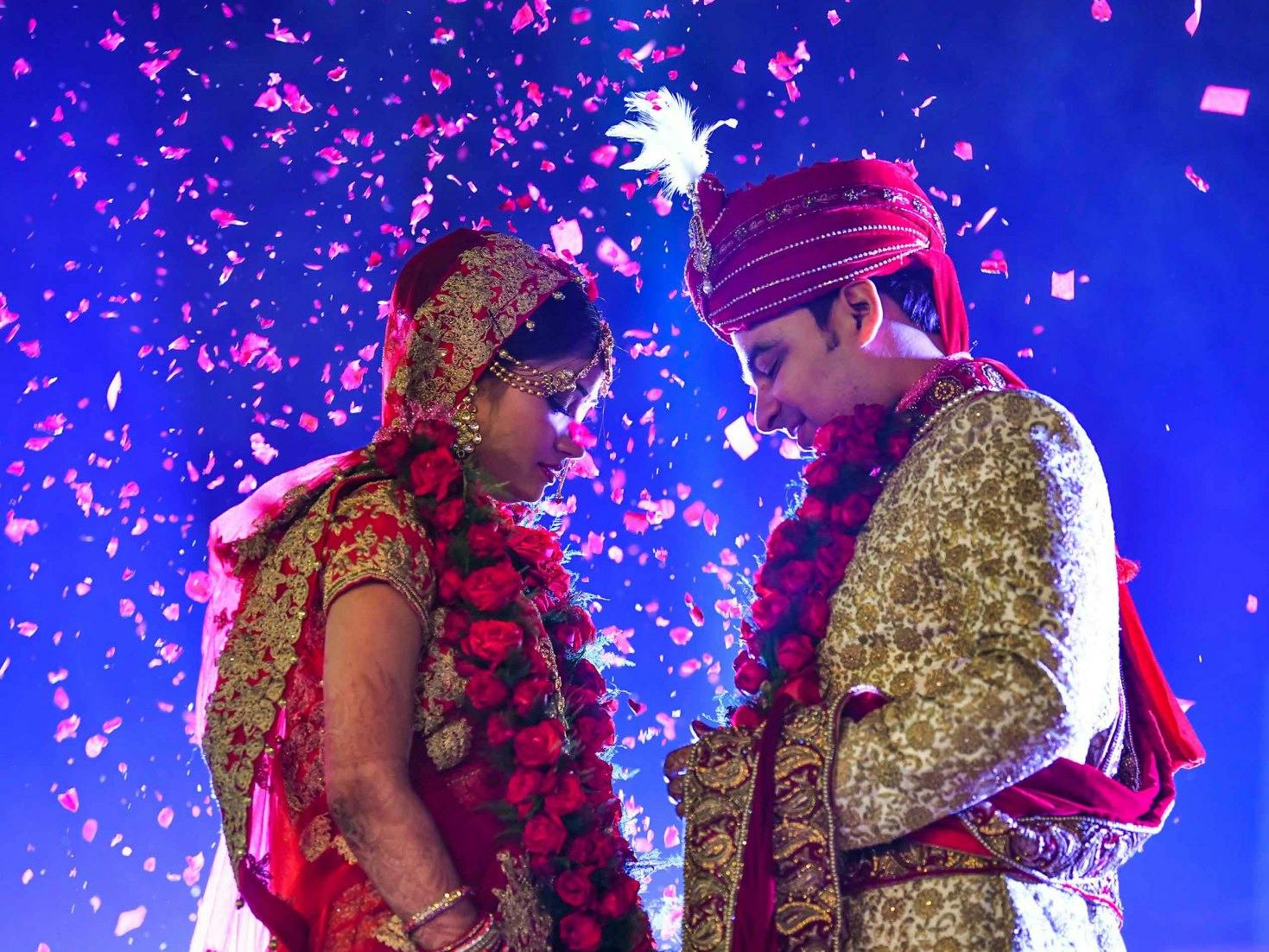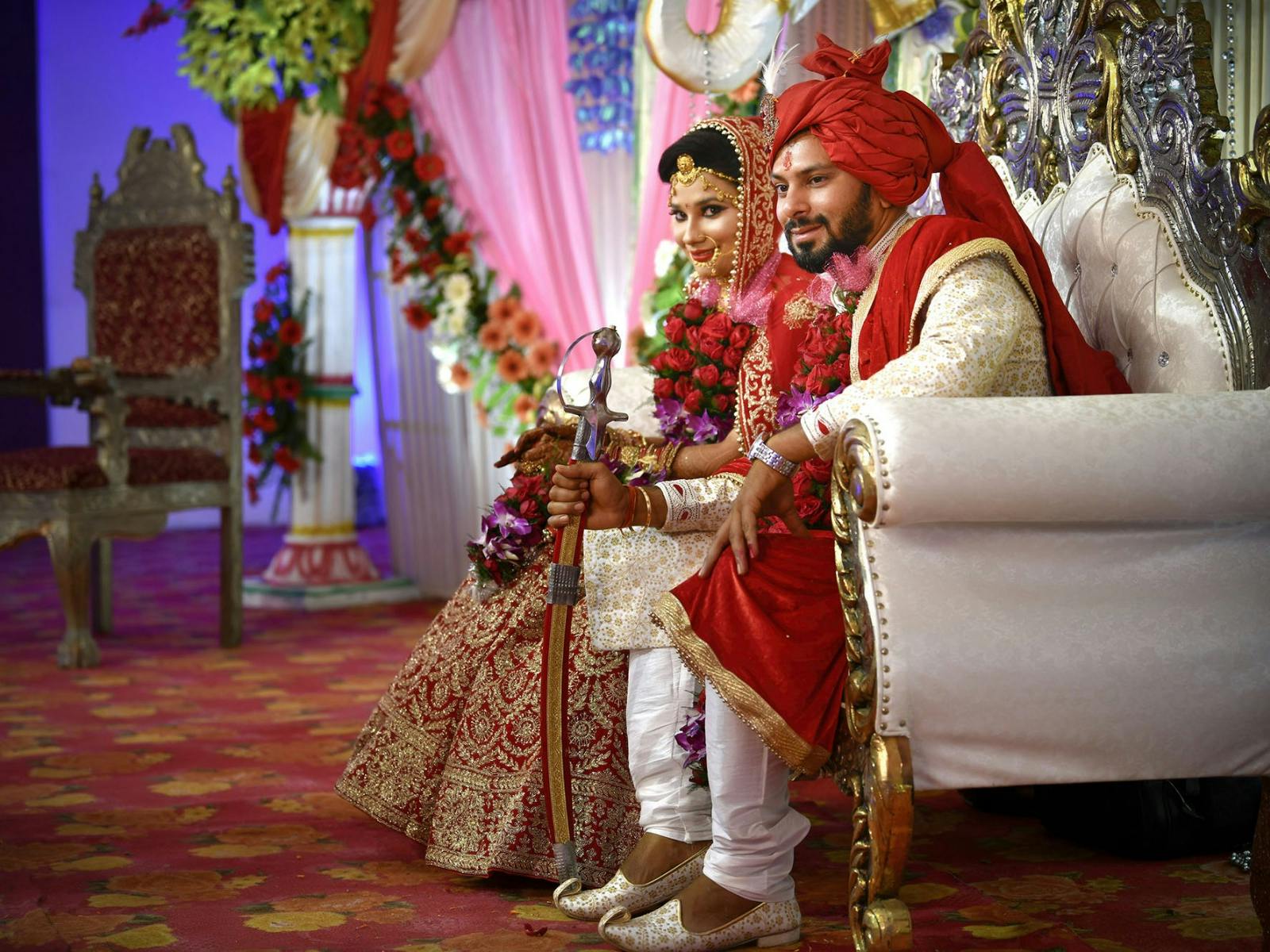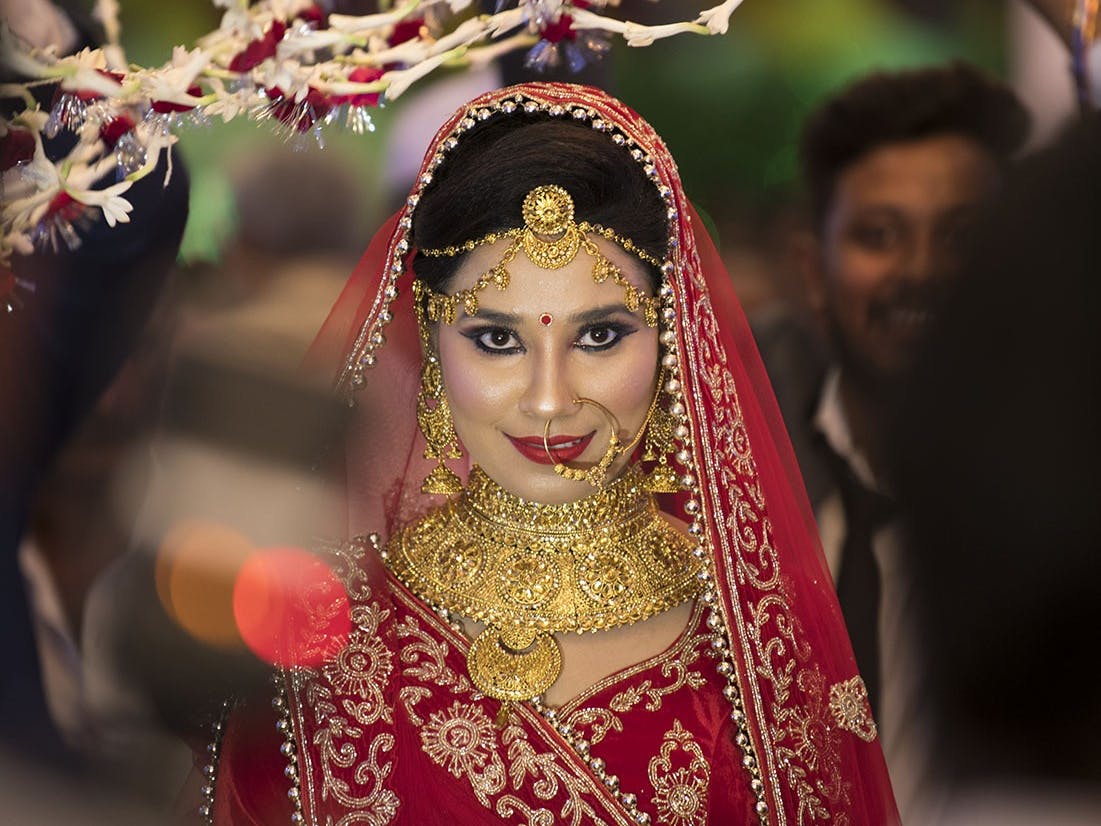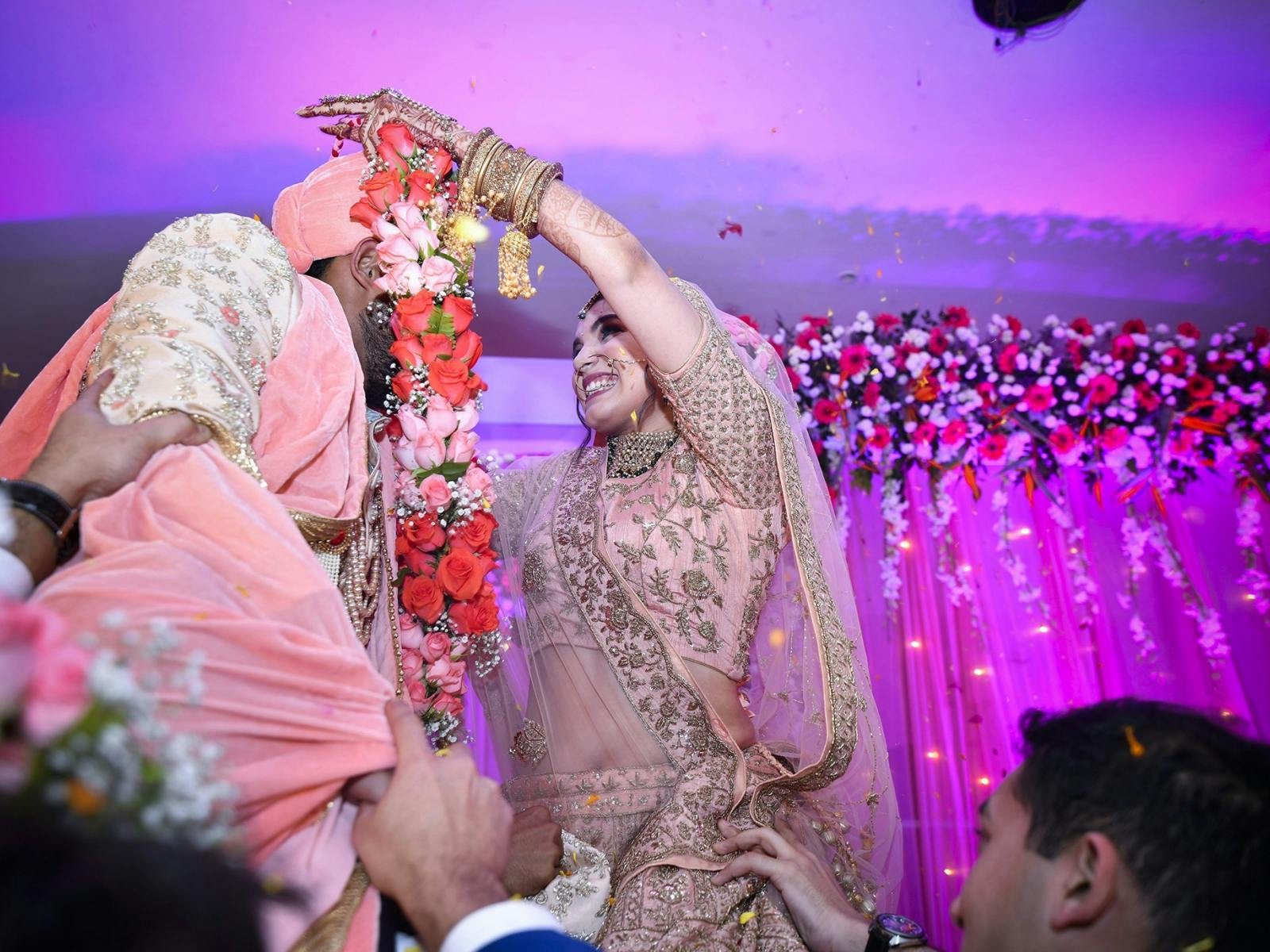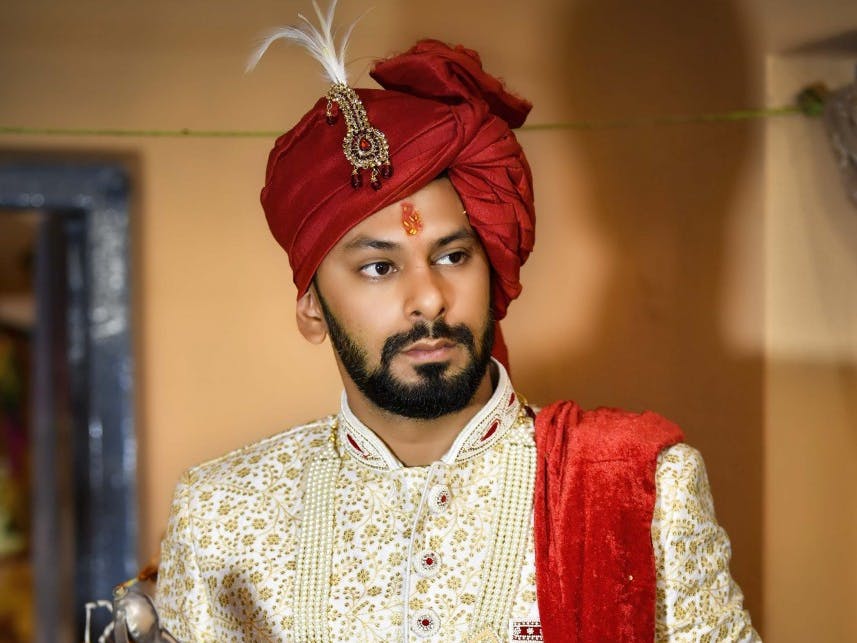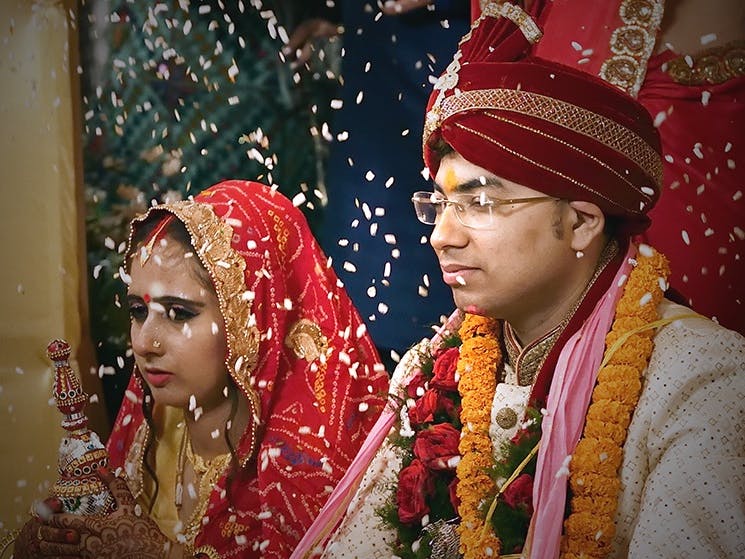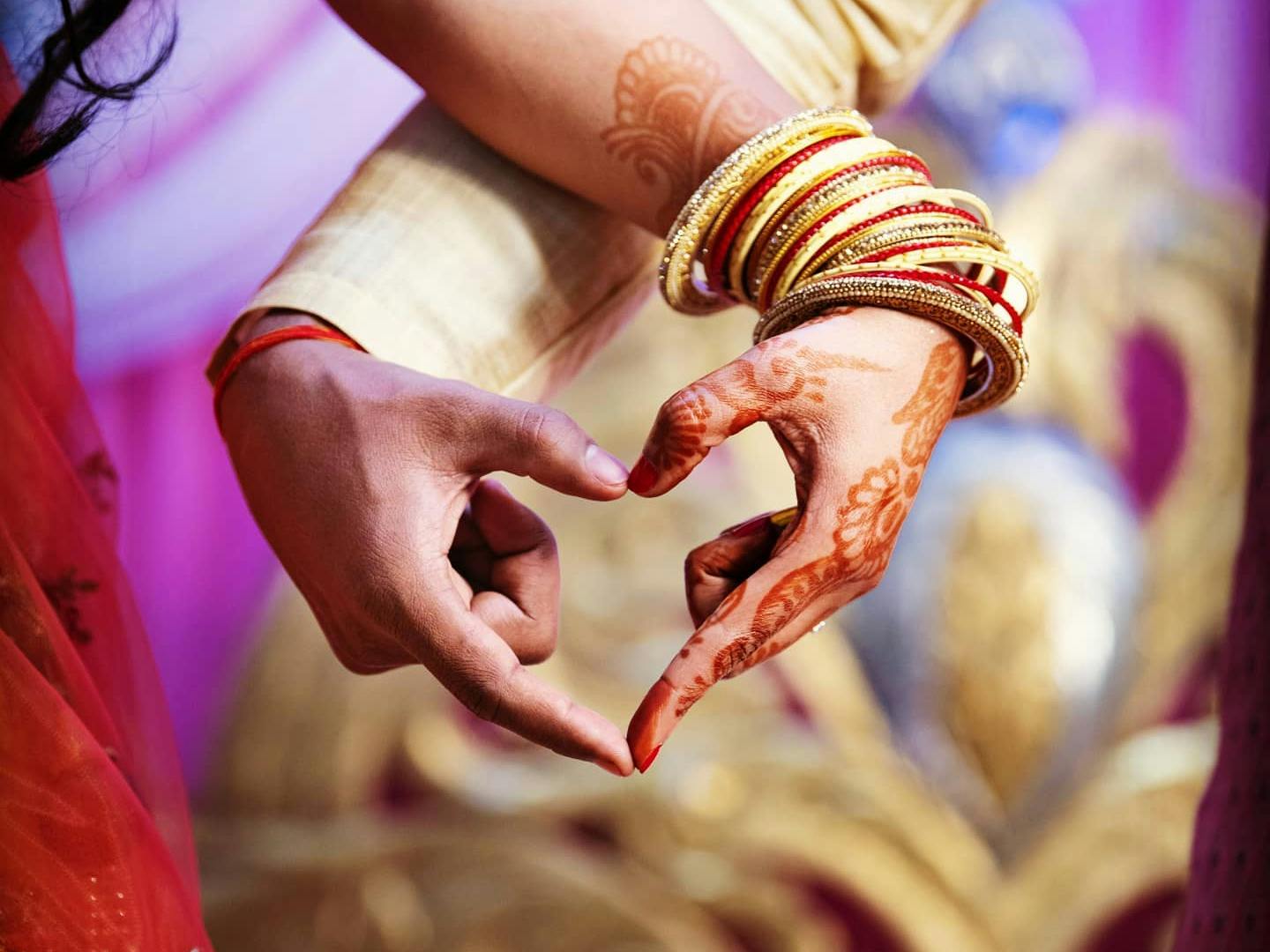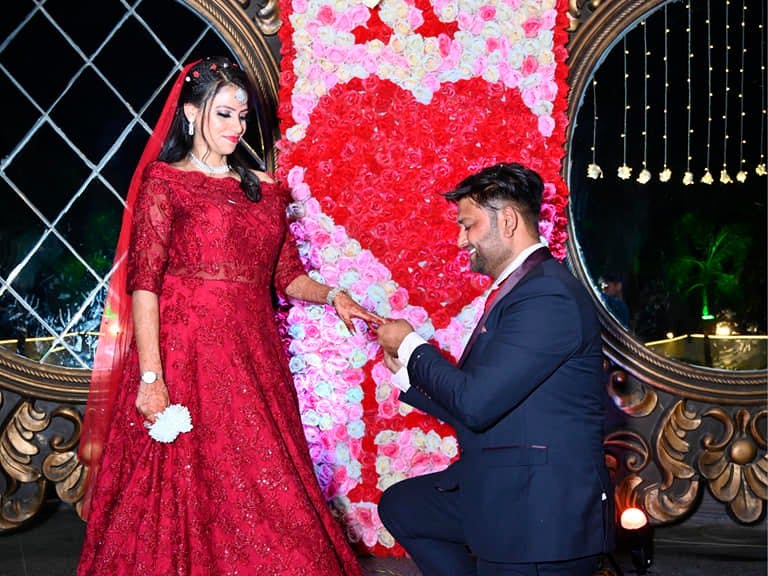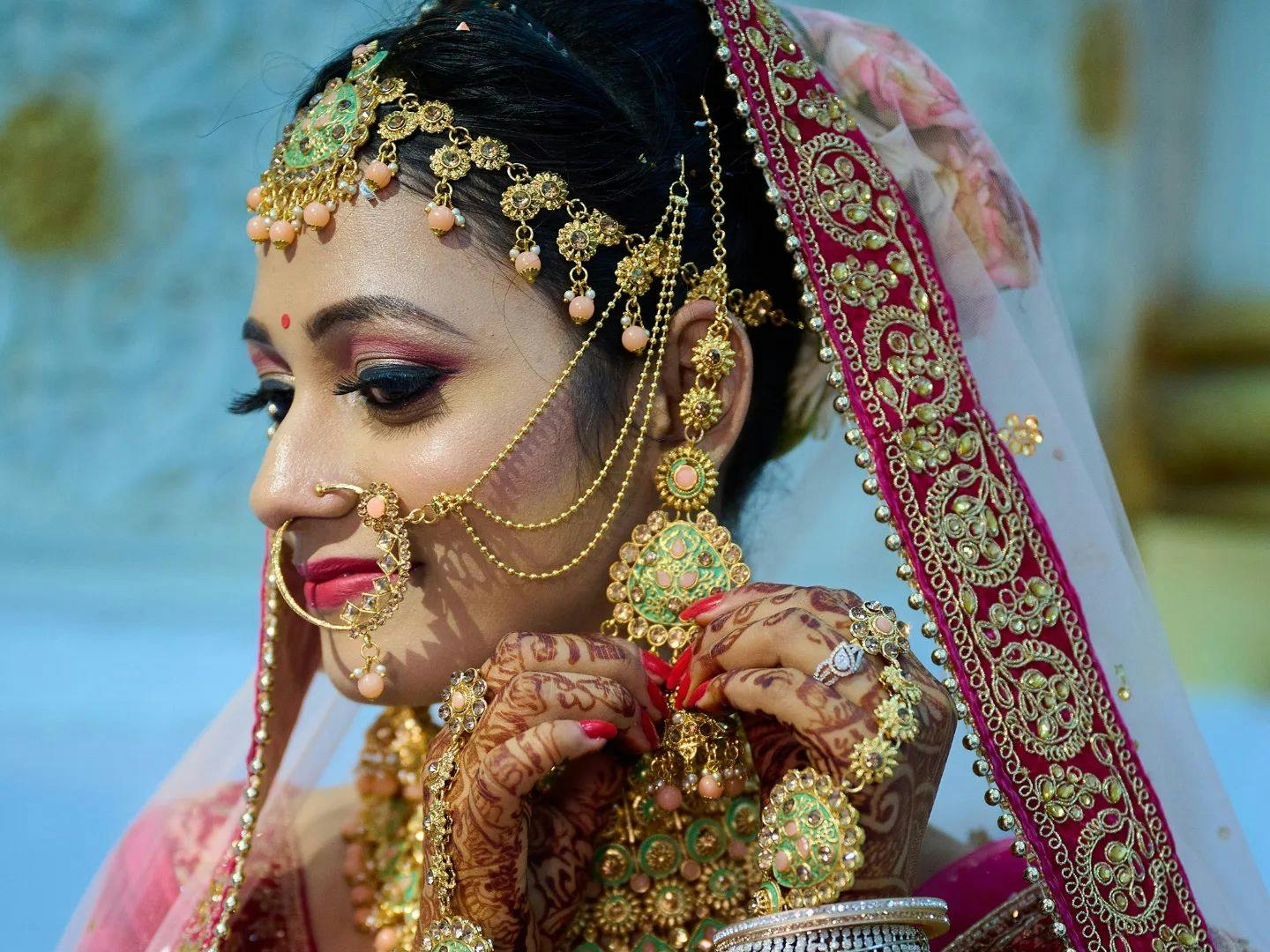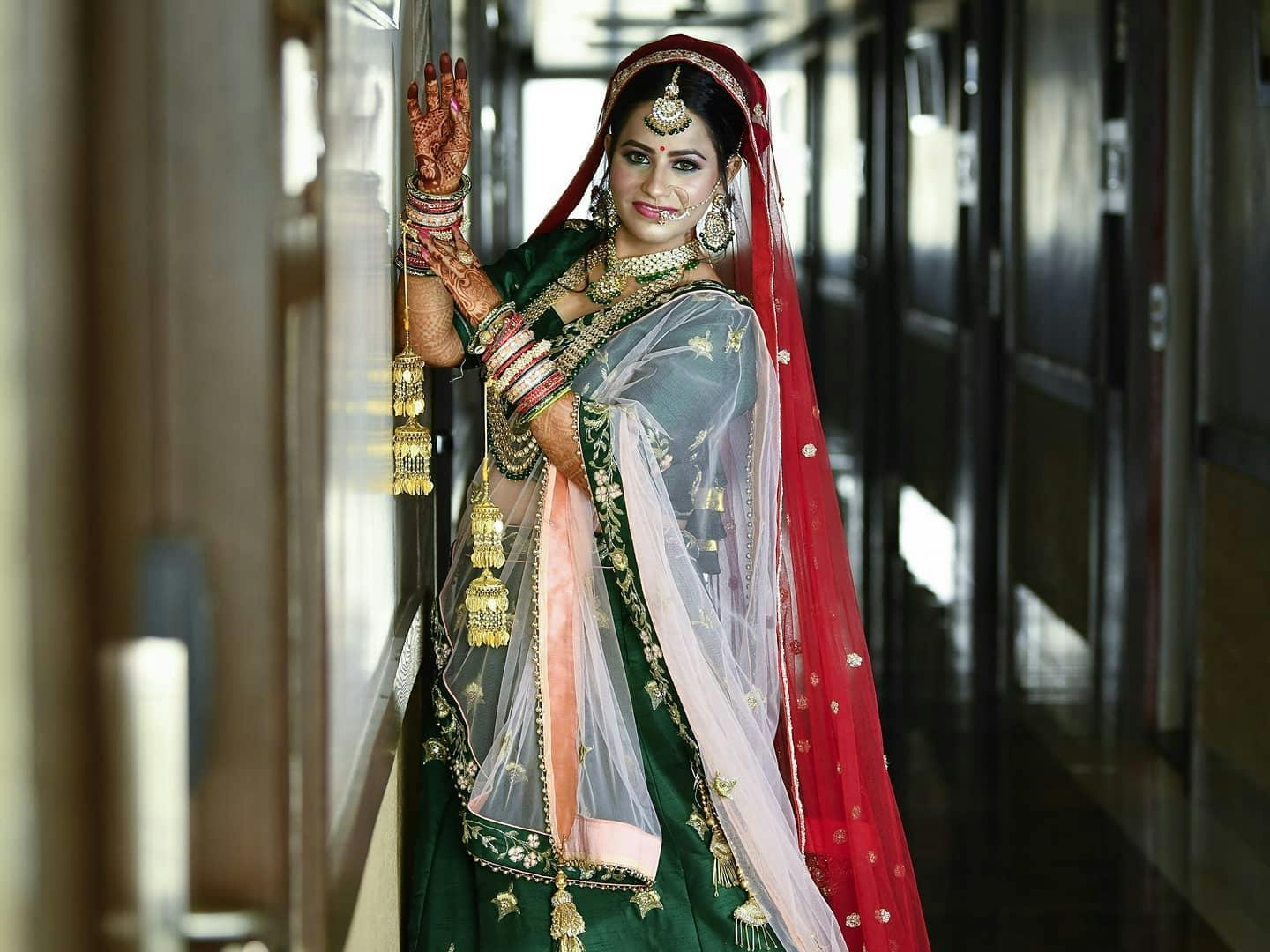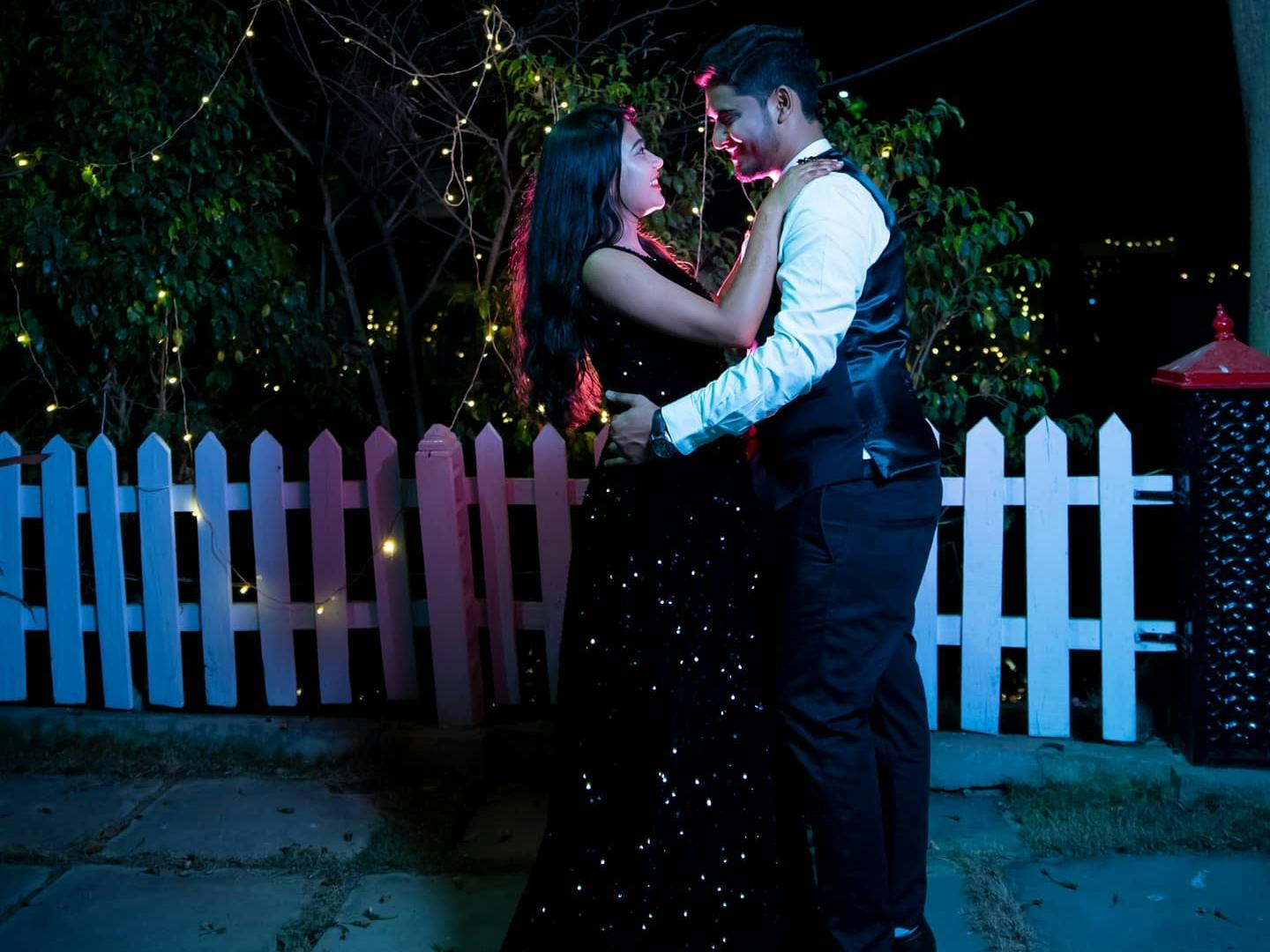 Our Portfolios
Recent Portfolios Of Best Wedding Photographer In Patna
Take a look at the most recent portfolios of Patna's best wedding photographers. Keep exploring to take inspiration for your special day.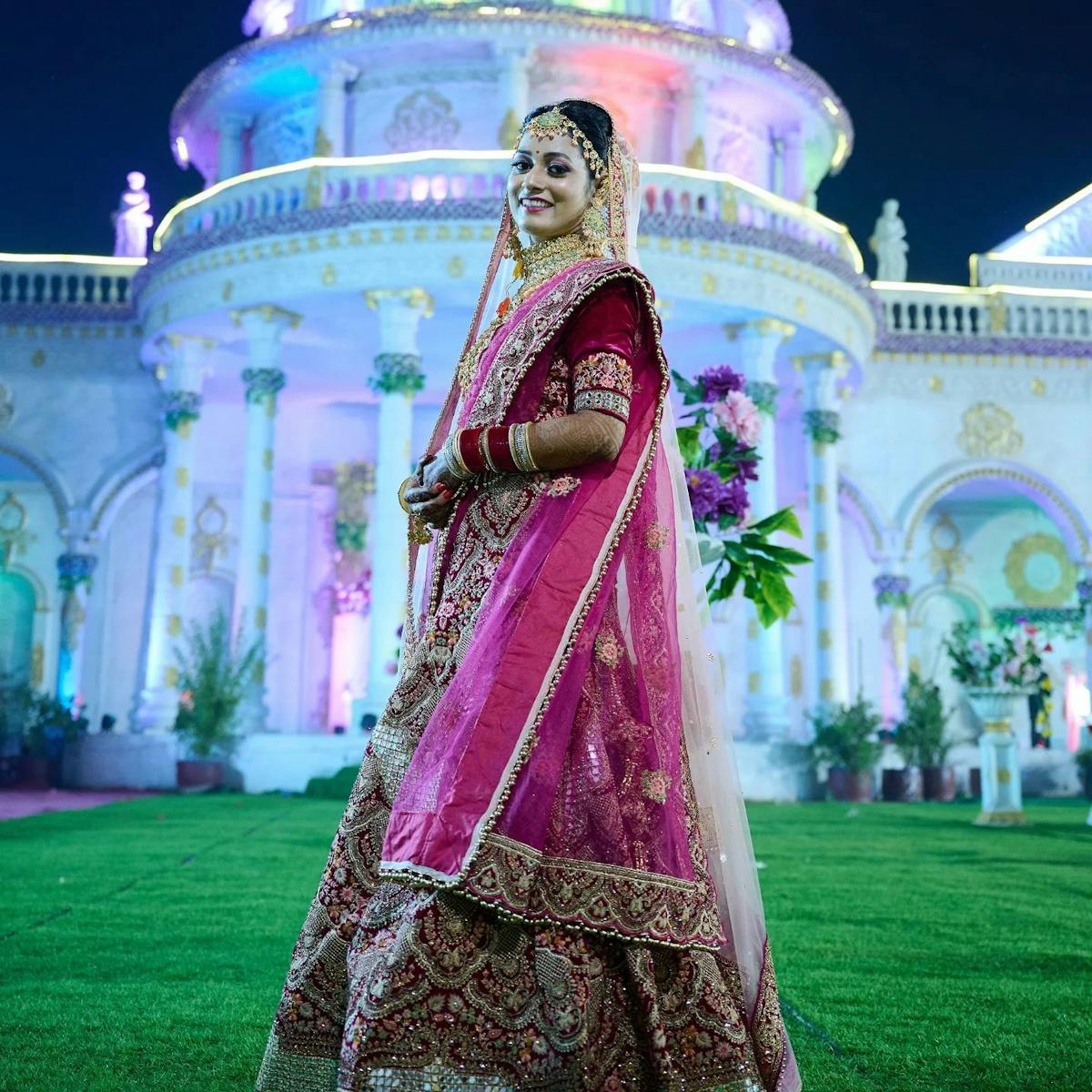 Know More!
Chase Your Happily Ever After Tale With Patna Wedding Photographer
Hosting an Indian wedding at a picturesque location is the latest trend in weddings. Every couple who dreams of a grand wedding wants to plan such royal events. Our Indian wedding planners are also leaving no stone unturned to make their fairy-tale dreams come true. But such a grand event would become worthless if you don't preserve the beautiful memories to cherish the big day later. This is where Moments Studio can help you!
Our wedding photographers have excellent skills to click the most exquisite wedding images. Give us a chance and we will present you with the dreamiest wedding photos you have always wished in life!
Consult Our Top Wedding Photographer In Patna For Your Wedding Photography!
We can offer you the most affordable wedding photography packages be it artistic wedding photography or traditional wedding photography.
Contact Us!
Get All The Answers!
FAQs Regarding Top Patna Wedding Photographer
Have some queries regarding our wedding photography in Patna? No worries! Check here and get all the answers to your questions in a matter of seconds.
Our packages cover a range of services, including pre-wedding shoots, full-day coverage, candid moments, and high-quality edited images.
Booking is simple! Just reach out through our website's contact form or give us a call. We'll discuss your requirements, check our availability, and guide you through the booking process.
Yes, engagement sessions are one of the most important services offered by us.
Absolutely! We understand every wedding is unique. We offer flexible packages, and we're happy to customize them to fit your vision and budget.
Yes, our packages usually include a digital gallery of edited images.
We prioritize timely delivery. You can expect to receive your edited photos within a specified timeframe mentioned in our contract, typically a few weeks after your wedding.
Absolutely! We encourage your ideas. We will discuss your preferences and any specific styles you love to capture. Just tell us your needs.
We use high-quality professional equipment to ensure sharp, vibrant, and detailed images. It includes the best cameras, lenses, and lighting equipment to capture every moment flawlessly.
Yes, we love capturing love stories in new places! We're available for travel, and we'll work with you for destination weddings.
We strive to provide the best quality at a reasonable price, ensuring you receive exceptional service and beautiful memories without breaking the bank.
Latest Blogs
Exploring the World of Moments
Dive into the world of photography and cinematography with Moments Studio's latest blogs.